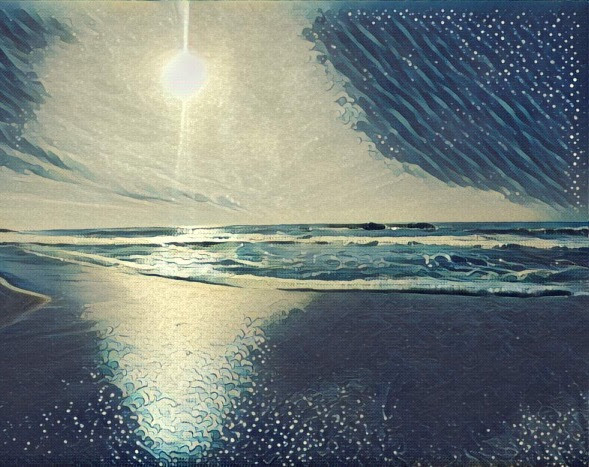 We promise not to start this with clichés about how quickly this year has whizzed past (but ain't that the truth?!). Instead, we'll focus on making plans to celebrate all that happened in 2017 and welcome in the New Year.
Of course, there's always the option of making reservations at your restaurant of choice, but many are likely full by now.
Instead, here are some Central Coast-centric ideas that may be just the ticket to getting 2018 kicked off on the right foot.
New Year's Eve
German New Year's Eve party. There's no need to wait til midnight for New Year's to begin—celebrate at midnight in Germany! Beda, Helga, and the great staff at Beda's Biergarten will share the fun of German New Year's Eve from 1:00 – 7:00 pm at Beda's Biergarten. Here's more about Beda's Biergarten, a great family friendly spot in SLO.
Campfire at Pismo Beach. Get your parking pass at the Pismo/Grover Beach or Oceano entrance stations, and say adieu to the year over the crackle of beach campfire. The beach closes at 11:00 pm., so you can get home to ring in 2018. Here's our handy how-to guide to experiencing a Pismo beach campfire.
Ready, Set, Swim. If getting more fit in 2018 is on your list, stop by the SLO Swim Center from 11:30 – 1:00. Check out the pool, which offers aqua aerobics, warm-water exercise, Masters swim club, and youth swimming classes in addition to lap swimming, and jump on in. The best fitness deal in town is the 10-pack of Swim Script coupons—swim for just $2.70 each time with no expiration date. Learn more about your community SLO Swim Center.
Explore Local Flora. The Central Coast State Parks Association will take us on an easy one-mile walk  through the Elfin Forest in Los Osos to welcome the plants waking up to winter (cross fingers the rainy season actually starts soon). Meet at the north end of 15th Street at 1:30 for the docent-led hike. www.centralcoastparks.org
New Year's Day
Polar Bear Plunges: Ready for an iconic Central Coast tradition to start the New Year? Get thee into the chilly Pacific to wash off the old year and get invigorated for a great year ahead. Either join one of the organized ocean frolics or create one of your own. Either way, it's the perfect way to start 2018.
Here's a run-down of the planned events, listed in order of start time.
9:00 am: Pismo Beach Pier to Plunge. Starting at 9:00 for a tots walk, the 2nd annual event includes a 5K run/walk followed by a polar plunge. Sign up to reserve your spot (Adults $30, Youth $20), which includes a t-shirt. The first 250 finishers receive a challenge coin, and the first 250 polar plungers receive an event beanie.
11:45 am: Avila Beach Polar Bear Plunge. This annual event celebrates all the good things of the Central Coast: nature, health, camaraderie. Meet on the South side of the Avila Beach Pier in your most festive swim attire—and costumes are encouraged. Bring your verve for the new year but please leave the alcohol at home. www.visitavilabeach.com
Noon: Cayucos' 37th Annual Carlin Soule' Memorial Polar Bear Dip. The dip starts at high noon at the pier, but the festivities kick off at 9:30 am. Join a bunch of fellow life-loving compatriots and start your best year yet.
First Day Walk. If a dip in the ocean isn't your thing, how about a relaxing walk up the Morro Strand Beach? The easy one- to two-hour walk starts at 3:00 pm (meet at the Morro Rock parking lot restroom area). Join the fun exploring the beach and the gifts of the sea. Shoes optional, but no dogs, please. www.centralcoastparks.org
Do or See Something New. Some say what we do on the first day of a new year sets the tone for the coming 364 days. Since it's a shiny new year, filled with opportunity and potential, New Year's Day is a great time to get out and do something—anything—new. Walk in a new place. Drive up a new road. Read a book of a new genre. Cook a new dish using local ingredients. Wear a new style. Try a new wine. Sign up for a new class. Listen to new music. With so many options here on the Central Coast, pick something that speaks to your heart, and let the enjoyment of it lead to many, many new experiences in 2018.
Choose Your Touchstone. During your chosen new experience (see above), choose something that will represent to you the goals and aspirations you have for 2018. It might be a shell or smooth stone from a walk on a new beach or trail. Perhaps a sprig of rosemary from that new recipe. A scrap of festive paper as a bookmark for the new genre you're exploring. A guitar pick for the new instrument you'll begin learning. It doesn't have to be anything big or "important." Place it where you'll see it every day and allow it to remind you of your great-flavored journey ahead in the coming year.