The Hard Core Cider Tour gathers some of the best hard cider makers from California and beyond, and shares the great tastes with cider fans on its tour stops in lucky California towns.
Each year, the event grows, as does the list of cider makers participating—which means we all get to experience and explore even more hard ciders.
This year, one of the newcomers to the SLO Hard Core Cider Tour is Gopher Glen Cider Company, which is based at Gopher Glen Organic Apple Farm, located up See Canyon outside of Avila Bay on the Central Coast. Here, Raven Lukehart-Smith, co-owner/cider-maker with husband Jake, shares a bit about the Gopher Glen journey into the hard cider community and why they're excited to be joining the Tour.
Welcome to the Hard Core Cider Tour, Raven, Jake, and Gopher Glen Cider Company! Can't wait to see you (and taste your ciders) at the SLO Hard Core Cider Tour on October 21 at El Chorro Regional Park.
Q. How did you get into creating hard cider, and how long have you been doing it?
A. It was only a natural direction to take, with us being one of the larger apple producers in SLO county. We already make fresh cider, so it was only one step away. Our fresh cider is so good, we had no doubt that it would make a great hard cider. This is our second year making hard cider, and we're happy with the results and the reception to it.
Q. What is your cider style or specialty?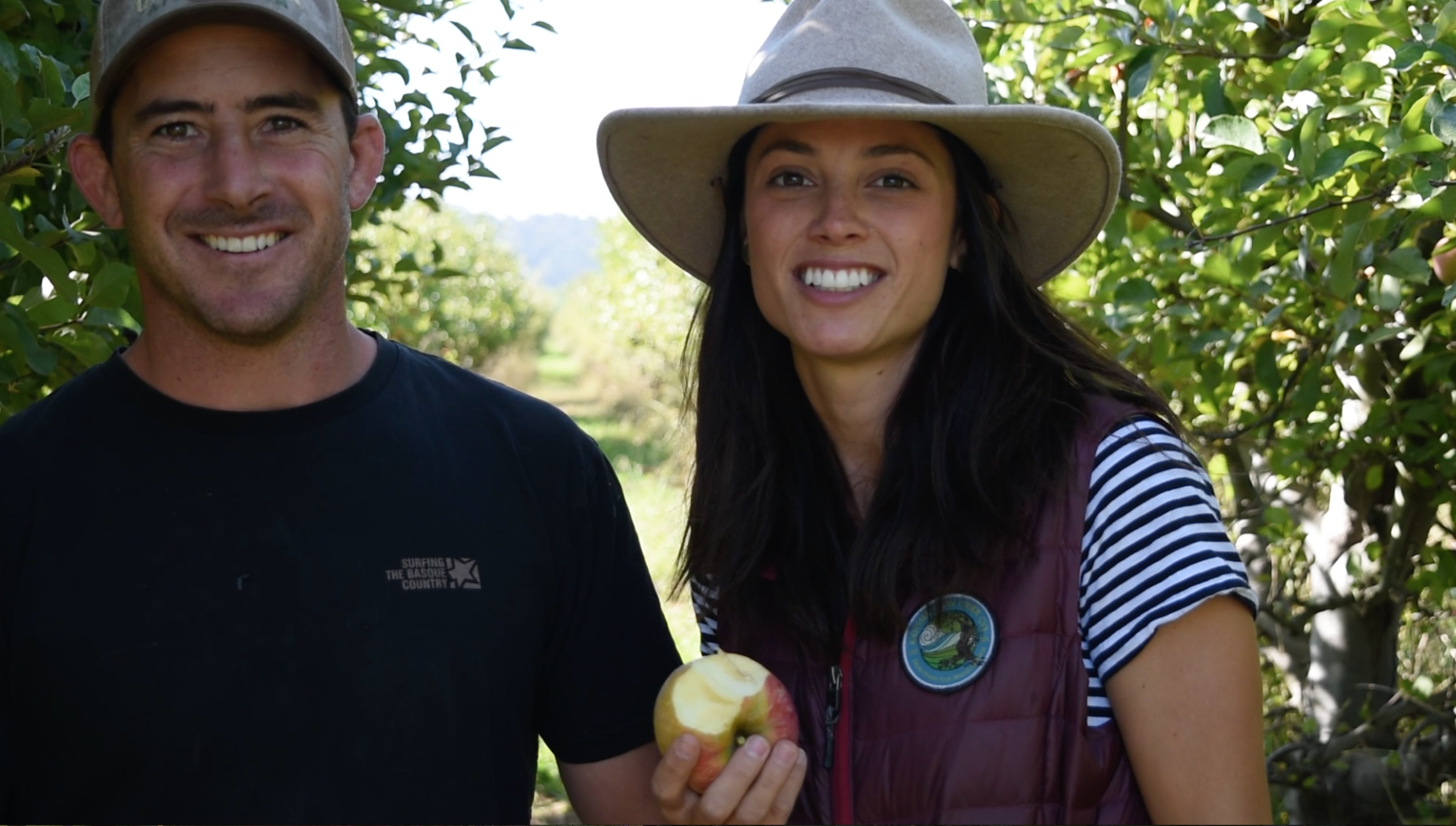 A. Our cider-making style is very classic and raw. We let the natural flavor of the apples and fermentation vessel determine the flavor of the cider. Each year, we will feature a specific apple by itself to see what it tastes like. This year's vintage is called Arkansas Black; it is very unique.
Q. What are you most excited about or looking forward to about participating in the Hard Core Cider Tour?
A. As first-year producers and sellers, we are excited to get our brand out to local cider fans and see their reaction! Our farm is small and we pride ourselves on high quality, small batch production that can only be found for sale on our farm. This model requires a bit of outreach to let people know about our hidden central coast gem.
Q. Where are your hard ciders available in SLO county after the Tour?
A. Our ciders are available at Gopher Glen Organic Apple Farm. Take a fun, scenic drive up the canyon to our farm stand, where you'll find our hard ciders, plus our fresh-pressed apple cider, loads of apples, other fruit, vegetables, and fun food-oriented gifts and accessories.
For more information:
Gopher Glen Cider Company
http://gopherglen.com